Relax.
That time you thought you would need to hire developers? Use it for something more fun. Go for a swim. We have you covered. 
Top tier talent. Reasonable prices. 
Your peace of mind. Provided.
Javascript with React and Svelte.
API-first Python with Django.
GoLang performance-critical systems.
Tested, launched, loved.
Need explosive growth? Want to break into the Fortune 500 B2B space with a professional-looking product?
Companies including household names and the Fortune 500 give our products rave reviews.
Have a thorny technical problem? Planning a cloud initiative? Digital transformation missing that oomph? Or just need a few expert programmers? No problem.
Give us a call, shoot over an email. You want a partner you can trust. We are here to build lasting relationships. If we aren't the right fit today, we'll be here for you tomorrow.
Be the market leader. Come out with innovative features faster, and win more market share. Having a superpowered dev team is a growth superpower. Do you want superpowers?
Are you interested in learning about agile development, project management best practices, and more?
Our team is your team. Our expertise feeds your success. That's just how we like it.
How can you keep up with changing requirements without wasting time, money, and effort? Agile development focuses on delivering the right feature at the right time – no wasted work.
Today's top businesses build features to customer requirements. Continuous deployment ensures that your business is making your customers happy, faster than you or they believe possible. Give it a try.
Modern cloud systems allow incredible business flexibility for your company to adapt to a swiftly changing market.
You get it, and we're here to help you sell it to your management.
Have your systems been compromised? Have you had personal accounts hacked?
With ransomware attacks on the rise, having a team that knows how to stop them before they start is more critical than ever. 
What we can build for you
Kind. Trustworthy. Open. We do it right the first time. These are our values. We're the technology partner you wished you had last time.
Management
You have a great team. It's now scattered across the country, or globe. How do you keep your team working effectively? How do we handle the workforce of the future?
— Read Story
Management
Maybe you were just promoted to Director, VP, or the C-Suite. Maybe you just landed in a new company, and are having a hard time gaining the trust of the existing managers. Do you sense infighting or bad blood? This post is for you.
— Read Story
Cloud Expertise Leadership Results
You need results for your business in record time. The world is only accelerating, and you need to break through the noise. We get that. Our team is your team. Your success is our success.
OK, sounds great, but are our clients happy?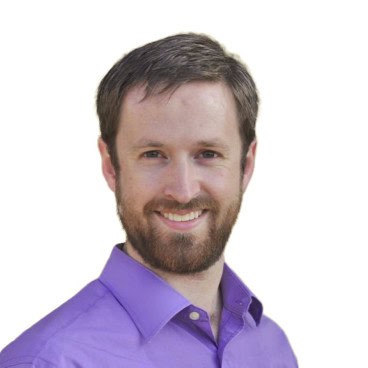 "Robert has been an invaluable asset 
to me as I've built out my company.
His advice and feedback have helped us 
build a better product."
Need development solutions?
Let's Talk.
Our purpose is to provide the peace of mind you need to focus on your business and its growth. Professional development done right.